Wigs play a very pivotal role when it comes to the overall beauty and elegance of women. A wig choice entirely depends on the taste or style of the wearer; however, when it comes to combing, it's a wholly different issue.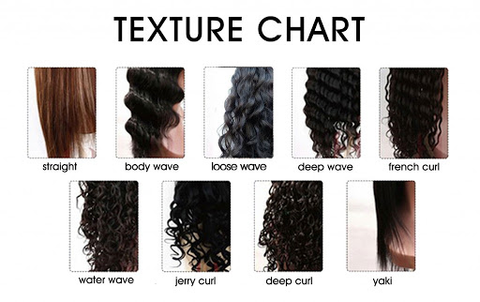 We have a variety of human hair textures that range from Straight hair to Curly hair , among others that are available in the market that require specific combs types for detangling knots and also frizzes. When it comes to hair care, having a wig comb and Brush that's gentle, doesn't pull the strands off is fundamental for enhancing your wigs look and also prolonging its lifespan. Below are the types of wig brushes and combs and the specific hair texture they brush.
Brush types for different wig textures
The wide-toothed comb usually takes care of wig strands that are tangled. It efficiently enables you to brush your wig, for instance, the deep wave wig, without necessarily damaging or tugging your wig fibers thanks to the wide gaps between each comb tooth. Lastly, the wig comb is small and lightweight, making it possible to easily carry around in your purse ready for that instant fix anytime.
The paddle brush is quite useful when it comes to detangling hair. It is used for brushing through thick hair strands, thereby getting rid of frizzes making your wig look as good as new. The Brush has a comfortable handle that gives you a firm grip when you are brushing through your tresses. The paddle brush is lightweight and very efficient for untangling your wig.
The dipped metal bristle is a wig brush convenient for all hairstyles, and it gentle on the hair too. It has a sturdy metal prong that detangles knots easily while smoothly gliding on your wig. Lastly, the brush bobbles are vital for the hair fiber protection.
The looped bristle brush is another type of wig brush that's ideal for giving that sleek and smooth look. The Brush is used for lace front wigs since it has no tip, as its usually the norm for brush tips to pull the hair sometimes, leading to hair breakage. The looped bristles, therefore, are efficient when it comes to protecting the wig from damaging.
Choosing an Ideal comb or Brush for your wig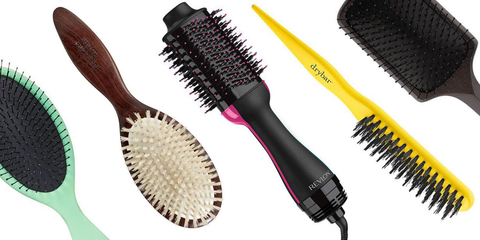 Selecting a brush or comb that's suitable for your wig is fundamental not only for making your hair looking neat and fabulous but also to increase its lifespan by preventing the fibers for damaging while combing or brushing. Below are some of the Brushes and combs for different hairstyles use
When it comes to human hair wigs, the ideal Brush is one that's anti-static as it will prevent frizzes and not only static but also gently brush through your hair, leading to the most amazing results. The anti-static human hair wig brush also detangles and styles your hair while protecting it from damage while keeping it neat.
When it comes to wig styling brushes, we have ones that have metal bristles and are rigid hence allows you to brush easily through your wig. The styling brush typically has bobbles on the tip that usually rakes through your wig without the slightest possibility of dragging or damaging your hair. The styling wig is perfect for both human hair and synthetic wig styling.
Wig comb for wig hair detangling
The other ideal item used for detangling and styling your wig is the wig comb. The wig comb is essential as it effortlessly maintains the style and shape of your wig. The wig comb is gentle on your wig, detangles the hair strands, and doesn't tug the hair. Lastly, the comb is lightweight and small in size, as you can fit it entirely on your purse.
Importance of having a Wig comb or Brush
It helps in detangling your wig
Wigs usually are delicate and need proper brushing and maintenance as the hair is not from your scalp. Therefore, having a suitable comb or Brush is essential to detangling your wig gently hence increasing their life span. A good wig brush is one that can be used on the lace front wigs such as the transparent lace wig and also synthetic wigs.
Save time as it's easy to brush the hair
The wig comb or Brush helps save time because the Brush is designed for your hair texture, hence making the entire process fruitful and effortless.
Wig brushes or combs usually distributes all the oils evenly in the hair, thus making the wig shiny in turn. The wig brushes are, therefore, ideal for spreading the hair oil into the strands, unlike using the ordinary combs or Brush.
Conclusion
A good quality lace wig is in need of good care. Using the right wig comb or Brush is fundamental for the maintenance and care of your wig. An ideal brush brings out the life in your hair and helps maintain its bounce and shine while making you look stylish and elegant. If you still looking for a decent lace wig, HeyMyWig, a wig brand that specializes in human hair hd  lace closure wig/lace frontal wig/ full lace wig, can be alternative