U-part Wig Hair Length/Density Guide
- WIG LENGTH GUIDE
How a Wig is Measured?
The measurement listed in option reflects the longest point of the hair, not the shorter layers. It is measured from the root of the hair around the crown to the ends. When measure curly and wavy styles, the hair need to be pulled straight.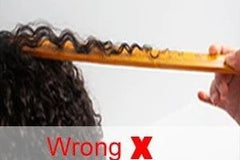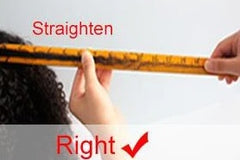 Choose The Right Legth
Typically, curly hair looks 2-4 inches shorter than straight hair but even shorter depending on how tight the pattern is. There also may be slight fluctuations in length depending on how it's installed and your height. The wig length guide is an approximation, you will need to take your height as well as the texture you are purchasing into consideration.
Different Pattern in Same length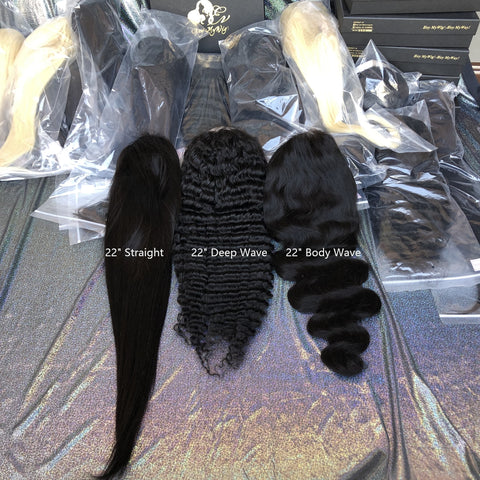 How Each Length Looks (Approximate Effect)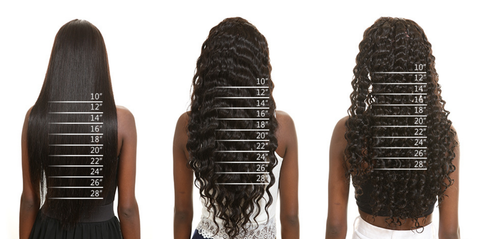 - HOW TO CHOOSE THE DENSITY?
The thickness or thinness of hair on a wig is what is known as wig density. In other words, wig density is defined as a percentage that tell you how much hair is actually on the wig, determining how thin or thick it will look when you put the wig on. The higher the density percentage, the fuller it will look while the lower the density percentage, the thinner it will look. It depends on your own preference.
Proper density Based on Hair Length
It's fundamental to consider the hair density based on your hair length. Below are some of the hair lengths alongside their appropriate masses.

- For a 12 to a 16-inch-long wig, a density of 130% to 150% is the proper density.
- 18 to 22 inches 150% to 180% density is ideal.
- 24 to 30 inches 180% to 250% density is recommended.
It's worth mentioning that you can wear a wig length with any density you prefer; however, when it comes to having that natural look, we recommend to make your decision by taking the factors below into consideration.
To choose a perfect density, learn Things You Need To Know About Wig Density