#1B Natural Black Lace Closure/Frontal Guide
The Difference Between Lace Closure, Lace Frontal & 360 Lace Frontal
It is usually the lace size that makes each of them different, as '4x4 closure' has 4 inches x 4inches lace piece that covers part of your frontal
Lace Closure Pieces
Lace Frontal Pieces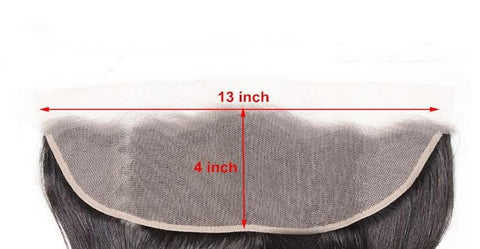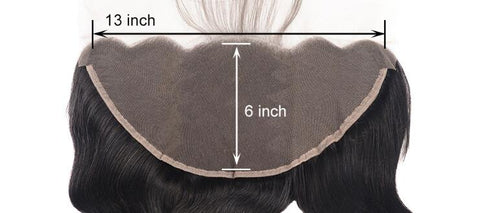 360 Full Frotnal Pieces
Which Lace Color Option Should I choose? 
It depends on your skin color. People who have dark skin color might choose the medium color while those have light skin tone would prefer transparent lace color. Kindly remind that knots bleached or put some foundation on the lace are still needed if you want a more natural scalp look.
For HD lace, which is a new launching lace type during 2019, is becoming more and more popular because of its invisibility. It is rather expensive too for its sophisticated construction but it is always recommended by most of the hairstylists. HD lace should be the best choice if you want to achieve the most realistic look in the wig game!
You can tell the difference between them from the chart below. Hoping it helps for your purchase!
Medium Brown Lace (Normal Lace)
Transparent Lace (Normal Lace)
HD Invisible Lace